A way to support Shamba Association is becoming an Association member. The membership card lasts a year and the membership fee is 20 euros.
To be an Association member will ensure a real support to our projects and will give you the possibility to join the Association life, receiving the periodic newsletter, sharing observations, suggestions and, if you live in the areas of the Countries where we are active, your time, concrete help and skills.
DO YOUR MEMBERSHIP CARD NOW. THANK YOU!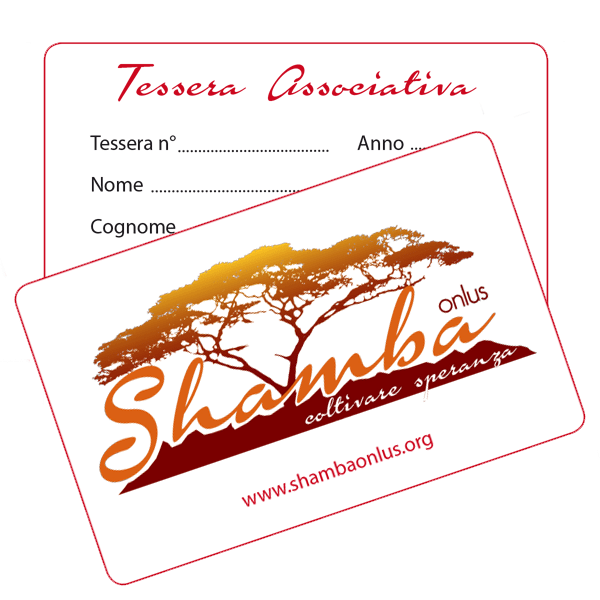 FIND OUT WHAT WE ARE DOING AND HELP US TO REALIZE MORE AND BETTER!